VISCONTE HP
The best window
for passive houses.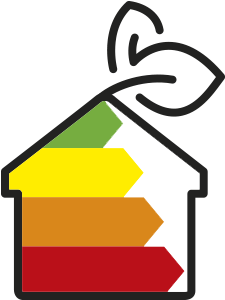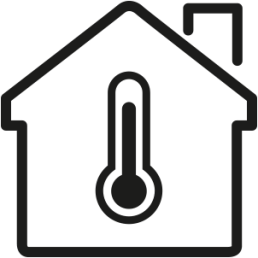 THERMAL TRANSMITTANCE (EN 12412-2)
Uf from 1.0W/m2K up to 0.84W/m2K (MD Plus)
6 chamber profiles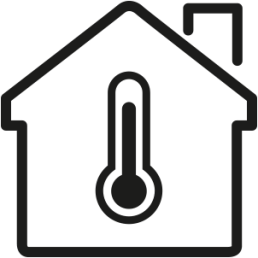 THERMAL INSULATION (EN 12208)
2-panel window 1230x1480
Uw 1.16 W/m2K - up to 0.81 W/m2K
Ug 1.1 W/m2K - up to 0.5 W/m2K

2-door French window 1230x2180
Uw 1.15 W/m2K - up to 0.76 W/m2K
Ug 1.1 W/m2K - up to 0.5 W/m2K
MAXIMUM DOOR DIMENSIONS
Height up to 2,8m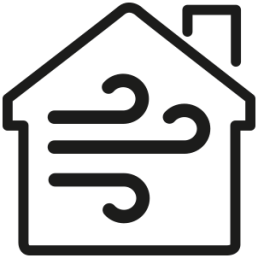 WIND LOAD RESISTANCE (EN 12210)
Window up to C5/B5
Entrance door up to C2/B2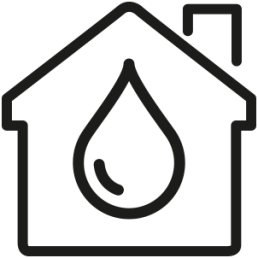 WATER TIGHT (EN 12208)
Window up to E900
Entrance door up to 9A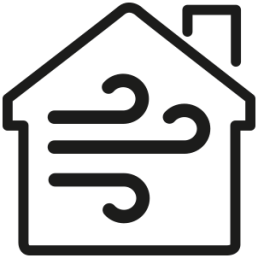 AIR PERMEABILITY (EN 12207) 4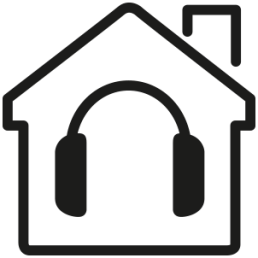 ACOUSTIC INSULATION (ISO 10140-2)
Window Rw from 36 dB up to a 48 dB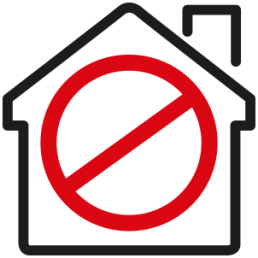 CLASS OF RESISTANCE (EN 1627)
Window up to RC3
Entrance door up to RC2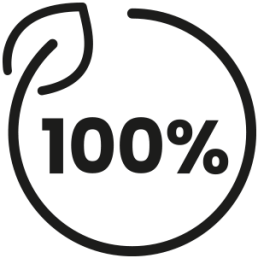 Maximum performance,

also in size.
PVC reinforced with RAU-FIPRO X®
Innovative material that provides maximum stability, even without reinforcement, within certain dimensional limits and exceptional insulation properties.
1. HDF (High Definition Finishing) surface, smoother surface, easier cleaning
2. Double or triple insulating glass
3. Three levels of seal maximum insulation
4. Thermal modules for passive houses
Le finestre che
migliorano la qualità

della vita.
Gli infissi della linea VISCONTE HP sono l'ideale per chi pretende il massimo dell'efficienza energetica. I profili in armatura piena in RAU-FIPRO® consentono di eliminare gli spifferi e di risparmiare ogni anno più di 1.000 litri di energia destinata al riscaldamento e al raffreddamento. Hanno il vantaggio, inoltre, di isolare gli edifici efficacemente anche dal rumore. Sono facili da pulire grazie alle superfici antipolvere. Inoltre, l'impiego di guarnizioni dalla forma innovativa riduce la pressione di chiusura e semplifica l'azione di apertura e di chiusura della finestra.
La riduzione degli sprechi è un fattore determinante per realizzare edifici ad elevato risparmio energetico.
Oggi si dispone di una quantità di combustibili fossili sempre più esigua e sempre più ad alto costo; è necessario, perciò, utilizzarle in modo razionale e responsabile anche nel settore dell'edilizia e delle costruzioni. VISCONTE HP, in combinazione con vetri adeguati, è adatto alle case passive. La struttura del materiale in fibra composita con armatura piena consente di rinunciare al rinforzo in acciaio, con la conseguente eliminazione dei ponti termici. Il sistema è dotato di guarnizione centrale e moduli termici opzionali. Installato a una normale profondità di montaggio consente di ottenere valori di isolamento termico in conformità con lo standard per le case passive.
I materiali in fibra composita sono formati da due componenti principali: il materiale di base e il materiale fibro-rinforzato. L'interazione tra i due materiali migliora notevolmente le proprietà generali del composto. La linea VISCONTE HP è realizzata in RAU-FIPRO®, un innovativo PVC rinforzato con fibre. Il RAU-FIPRO® conferisce alle finestre eccezionali proprietà di isolamento termico: infatti, grazie all'elevata stabilità intrinseca, è in genere possibile rinunciare all'uso del rinforzo in acciaio ed eliminare così i ponti termici. Lo strato di rivestimento in PVC, applicato sopra la struttura del profilo di base in RAU-FIPRO®, rende la superficie della finestra estremamente liscia e ne garantisce un'elevata definizione (superficie HDF). I materiali in fibra composita sono utilizzati anche nel settore aeronautico e in Formula 1.
VISCONTE HP is synonymous with efficiency in terms of thermal and acoustic insulation, as well as anti-burglary measures. From a depth of 86 mm, VISCONTE HP stands out for a full armor without steel reinforcements, which allows you to achieve unprecedented stability: thanks to RAU-FIPRO, the hi-tech composite fiber material, made ad hoc to ensure strength and durability. RAU-FIPRO[ is effectively used in the system as the core of the profile to confer, together with an integrated IVS reinforcement system, exceptional torsion rigidity and lightness.
Thermal insulation: Uf = up to 0.85; energy saving: up to 76% (compared to wood windows/polymeric materials with Uw= 2.7 W/m²K
Up to insulation class 5 without steel reinforcement, Rw,P = 47 dB with glazing Rw = 50 dB
Up to insulation class 5 without steel reinforcement, Rw = 47 dB with glazing Rw = 50 dB
VISCONTE HP has the same stability as traditional steel reinforced profiles, however, compared to them is considerably lighter than 40%
Windows with slender lines (115 mm of architectural footprint) that can reach dimensions until now prohibitive. VISCONTE HP generates new architectural possibilities, since it is the first profile with full armor without steel reinforcements that allows you to create windows with different shapes.
Innovation is closely linked to respect for the environment. VISCONTE HP fits perfectly into a well-defined standard recycling process, with a suitable RAU-FIPRO material cycle.