More light can lead
to better wellness.
DAMA DI LUCE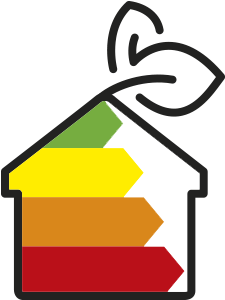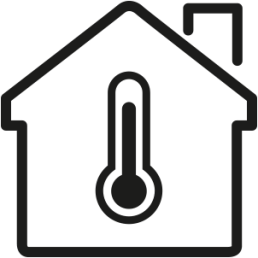 THERMAL TRANSMITTANCE (EN 12412-2)
Uf from 1.1 W/m2K
3 gasket sealing system on the edge
6-chamber profiles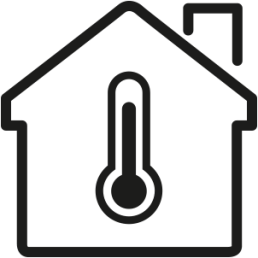 THERMAL INSULATION (EN 12210)
2-panel window 1230x1480
Uw 1.21 W/m2K - up to 0.92 W/m2K
Ug 1.1 W/m2K - up to 0.6 W/m2K

2-door French window 1230x2180
Uw 1.20 W/m2K - up to 0.87 W/m2K
Ug 1.1 W/m2K - up to 0.6 W/m2K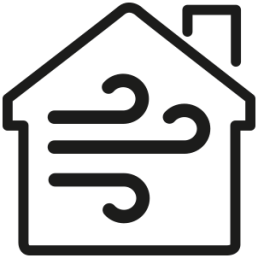 WIND LOAD RESISTANCE (EN 12210)
Window up to C5/B5
French window up to C1/B2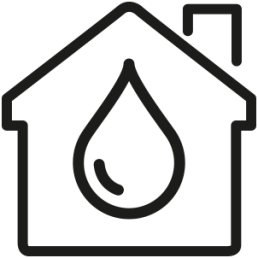 WATER TIGHT (EN 12208)
Window up to 9A
French window up to 9A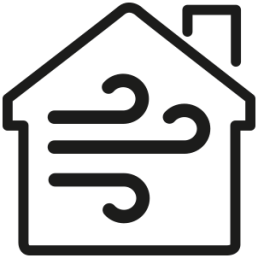 AIR PERMEABILITY (EN 12207) 4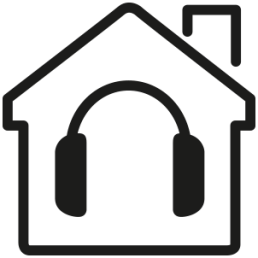 ACOUSTICAL INSULATION (ISO 10140-2)
Finestra Rw da 36 dB fino a 48 dB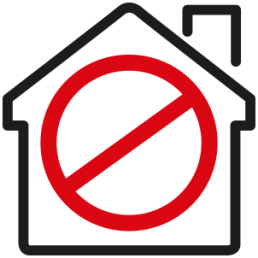 CLASS OF RESISTANCE (EN 1627)
Window up to RC2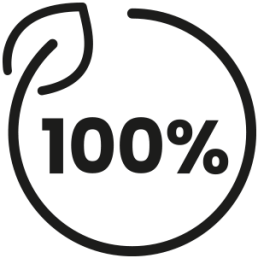 It is the line of class A windows most suitable for renovation because it allows you to improve thermo-acoustic insulation and reduce energy costs while maintaining narrow and minimally invasive sash profiles that do not obstruct the light. The numerous types of opening available, adaptable in size, allow installation even in small architectural openings; the linear design fits perfectly into classic and modern architecture.
Thin profile, larger glass, central node and squared glazing bead:

space only for the essentials.
1. Double or triple insulating glass
2. Three levels of seal maximum insulation
3. 2 variants of glazing beads available
The advantages of Slim profiles.
OF GLAZED SURFACE
Maximize natural light and make rooms brighter.
REDUCED PROFILE
The profile and the thinner central node reduce the bulk of the fixtures and increase the view towards the outside. Ideal for the renovation of old buildings where the window space is reduced compared to more recent buildings.
DAMA DI LUCE HAS REDUCED

DOOR AND FRAME PROFILES
COMPARED TO STANDARD WINDOWS
System with 3 seals.
The new generation gaskets guarantee maximum air, dust and rain tightness, ensuring a comfortable living climate. The central seal system with 6 chambers with high thermal insulation with a depth of 76 mm has a value of Uf = 1.0 W/(m2k) already in the standard version.
Isolation.
6-chamber technology with oblique ribs and limited points of support on the steel that improve thermo-acoustic insulation. Air tightness and improved thermal insulation thanks to the use of an under-glass seal and the central seal. The possibility of using glass with a thickness of up to 48 mm offers excellent sound insulation to the window.
Stability.
Reinforced surfaces in the areas of greatest stress. Suitable steel reinforcements ensure a perfect static sizing of the windows. Chamber support base: improved stability and thermal insulation.
Ecology.
The profiles are ecological, that is, they are produced with profiles with the greenline brand. This means that for the stabilization of PVC is not used lead, but an ecological stabilizer based on Calcium-zinc. And at the end of the life cycle? From the old windows, components will be made to create new windows. In this way, through our recycling initiative, we ensure a sustainable material life cycle.
TELAIO 76 mm A 6 CAMERE
Grazie alla sua ridotta profondità di montaggio, il profilo è adatto non solo per la costruzione di nuovi edifici, ma è ideale soprattutto nelle ristrutturazioni per gli ottimi risultati dal punto di vista architettonico e del risparmio energetico.
FOR INDOOR AND OUTDOOR CATEGORY A
FOR INDOOR AND OUTDOOR CATEGORY D2

Only for Dama di Luce and Dama
All the new films proposed for Dama and Dama di Luce are IR-REFLEX, new generation and high quality. They are more resistant to light and weathering and have better thermal properties than those used in the past.
They are also scratch-resistant. In addition to the solid colours, and the complete range, also offers many versions such as wood. In the past, in fact, the colored coating expanded with the heat of the sun and this constrained the maximum dimensions of the sashes. With IR-REFLEX films, heat absorption is reduced considerably.
FOR INDOOR COLOURS OF CATEGORY d2 WHITE BASE WITH GREY SEALS