DAMA
Energy
saving PVC.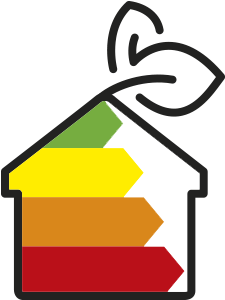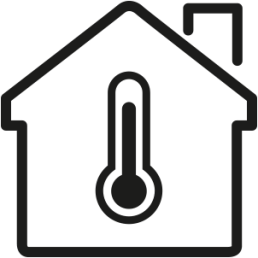 THERMAL TRANSMITTANCE (EN 12412-2)
Uf from 1.1 W/m2K
3 gasket sealing system on the edge
6-chamber profiles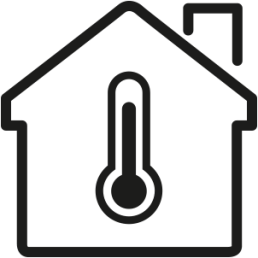 THERMAL INSULATION (EN 12210)
2-panel window 1230x1480
Uw 1.21 W/m2K - up to 0.92 W/m2K
Ug 1.1 W/m2K - up to 0.6 W/m2K

2-door French window 1230x2180
Uw 1.20 W/m2K - up to 0.87 W/m2K
Ug 1.1 W/m2K - up to 0.6 W/m2K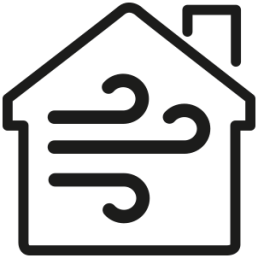 WIND LOAD RESISTANCE (EN 12210)
Window up to C5/B5
French window up to C1/B2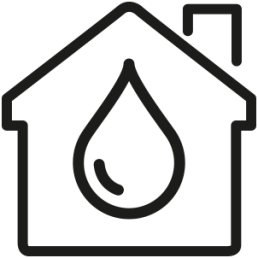 WATER TIGHT (EN 12208)
Window up to 9A
French window up to 9A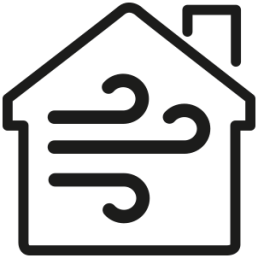 AIR PERMEABILITY (EN 12207) 4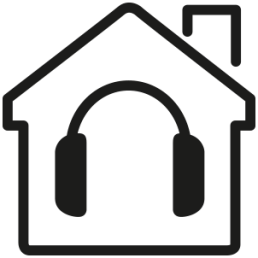 ACOUSTICAL INSULATION (ISO 10140-2)
Window Rw from 36 dB up to 48 dB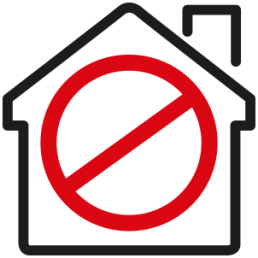 CLASS OF RESISTANCE (EN 1627)
Window up to RC2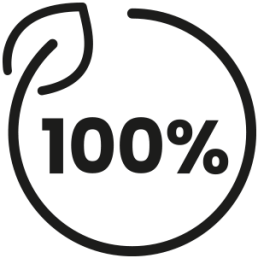 Its modern and clean line is characterized by a triple gasket and a steel reinforcement for perfect sturdiness and rigidity of the structure. It perfectly combines design and functionality. Its maximum air and rain tightness offer a truly comfortable living climate, reducing energy consumption.
1. Double or triple insulating glass
2. Three levels of seal maximum insulation
3. 2 variants of glass holder available
È la linea di serramenti in classe A più adatta alla ristrutturazione perché permette di migliorare l'isolamento termoacustico e ridurre i costi energetici mantenendo profili di anta stretti e poco invasivi che non ostacolano la luce.
Le numerose tipologie d'apertura disponibili, adattabili nelle dimensioni, ne permettono l'installazione anche in fori architettonici ridotti; il design lineare si inserisce perfettamente in architetture classiche e moderne.
È un infisso in PVC studiato per il risparmio energetico: sistema a 6 camere e 3 guarnizioni. Grazie alla sua ridotta profondità di montaggio (telaio 76 mm) è ideale soprattutto nelle ristrutturazioni. È costruito con materie prime di qualità e con nuovissimi impianti di saldatura che gli conferiscono maggior stabilità ed una chiusura d'angolo perfetta. Offre inoltre una grande versatilità cromatica. Ha anta, interna ed esterna, piatta con fermavetro piatto.
Disponibile anche la versione + con carter esterno in alluminio
FOR INDOOR AND OUTDOOR CATEGORY A
FOR INDOOR AND OUTDOOR CATEGORY D2
All the new films proposed for Dama and Dama di Luce are IR-REFLEX, new generation and high quality. They are more resistant to light and weathering and have better thermal properties than those used in the past. They are also scratch-resistant. In addition to the solid colours, and the complete range, also offers many versions such as wood. In the past, in fact, the colored coating expanded with the heat of the sun and this constrained the maximum dimensions of the sashes. With IR-REFLEX films, heat absorption is reduced considerably.
FOR INDOOR COLOURS OF CATEGORY D2 WHITE BASE WITH GREY SEALS